Environments that Best Support Your Mental Health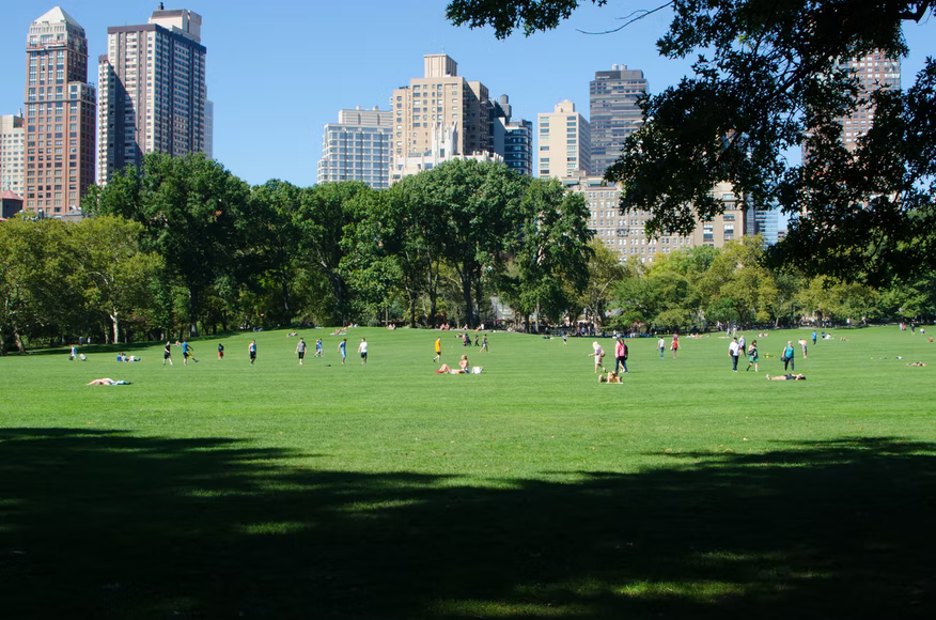 Your environment plays an integral role in your overall mental health. If you work in an environment that's too noisy or live in an apartment building that lacks access to green space, then you may find your mental wellbeing takes a nosedive.
But choosing an environment that supports your mental health isn't as simple as moving out to the sticks and breathing in the fresh air. In reality, we all have different needs and some folks would find it difficult to live without the sound of traffic or the feeling that comes with walking amongst a crowd of people.
So, when choosing an environment that best supports your mental health, you have to take a step back and assess a range of factors from access to healthcare to safety for your family.
Prioritizing Mental Wellbeing
Many of us go through life "getting on with it", and fail to prioritize our own mental health and wellbeing. Research shows that some of the biggest barriers to improving your mental health are caused by an over reliance on yourself and an inaccurate belief that your problems aren't serious enough to warrant making a change like altering your environment or seeking help from a medical professional.
However, you need to take a serious look at your day and consider how your environment may be impacting your mental health. For example, consider what your typical weekday environment looks like. Are you actually happy throughout the day, or are you just shuffling between air-conditioned environments that don't bring you satisfaction with life or that cause you undue stress?
Of course, it may not be possible to make a major environmental change to prioritize your mental wellbeing. We'd all love to live in a house with a large garden and work remotely in the sunshine, but reality may not line up with these dreams. If this is the case, try to spend the free time you do have in green spaces. Green spaces, like parks or gardens, act as buffers against stress and can help you become more resilient and fulfilled in life — even if you are not yet able to make a major move to support your mental health.
Blue Spaces and Mental Health
Green spaces are great for your mental health and can give you a much-needed break from urban life. But recent research also shows that blue spaces — environments near bodies of water — can also support your mental health. Surveys show that folks who live near bodies of water feel more connected to nature and report more positive overall wellbeing.
You don't need to move to the seaside to enjoy the benefits of blue spaces. Living by a lake can also promote your mental wellbeing, as access to fresh air and the sound of moving water can help you find calm. Lakes also give you a great opportunity to engage in recreational activities that promote both your physical and mental wellbeing.  
Physical Health and Mental Wellbeing
Your physical health and mental wellbeing are integrally tied. So, if you live or work in an environment that damages your physical health, you will likely experience a knock-on effect on your mental wellbeing.
When choosing a new workplace or home, consider factors like pollution, access to healthcare, and the potential to exercise easily. For example, if you are weighing up equal job offers, take a look on google maps to see if one office is closer to a gym or park than another.
If you're relocating, try to choose an area where you can find reliable access to healthcare, and research the health outcomes of folks in your potential neighborhood or apartment building as you may stumble upon issues like asbestos or heavy pollution in the home you are planning to view. 
Best Environments for Children
Choosing a healthy environment gets more complicated if you have a family and are responsible for the success of your children as well as your mental health.
However, you need to remember that parental mental health plays a major role in the well-being of children. If you're suffering from a mental health condition due to your environment, but aren't taking steps to improve your condition, your children will notice and could model unhealthy behavior based on your inaction.
Instead, speak to a therapist or medical professional and tell them about the impact your environment is having on your mental health. They can help you overcome the depression and anxiety that may come with relocation and can help you follow through on commitments to improving your environment. By taking proactive steps, you show your child that it's ok to struggle with mental health issues, but that it's also possible to take proactive steps.
Conclusion
Prioritizing your mental health is difficult at the best of times — it's even harder if your environment is causing you undue stress or producing negative health outcomes. Assess the environments where you spend most of your time, such as the location of your home or the office you work in and don't be afraid to make a change if you feel that these spaces are not supporting your wellbeing. You'll stand a much better chance of improving your mental health when you love the place you live, have access to green spaces, and work in an environment that allows you to exercise easily.
Guest post by Luke Smith
Tags: anxiety, behavioral health, crossroads health, environment, lake county, mental health, mental health awareness, mental health treatment, Mentor Ohio, recovery, support, support mental health, youth mental health, youth treatment