Relocation Depression After a Big Move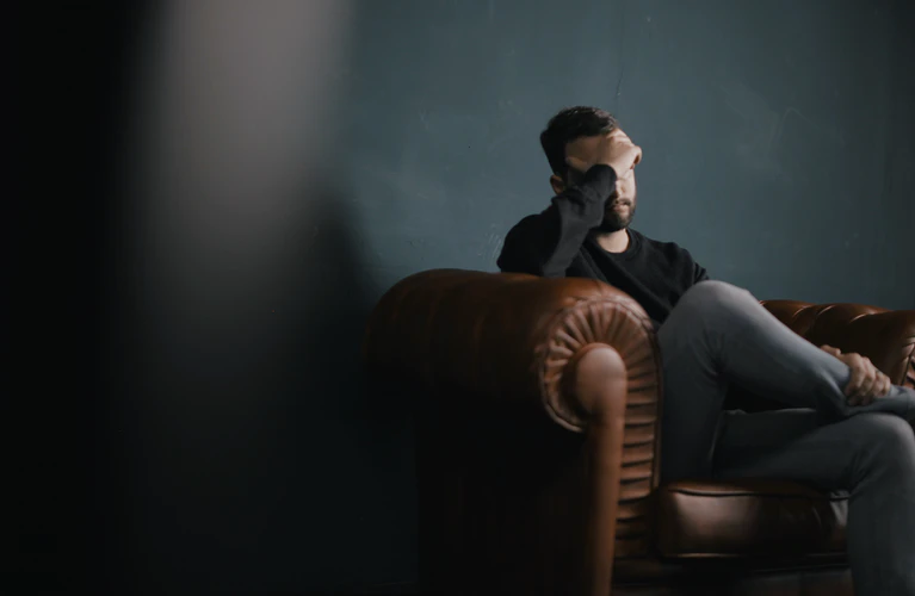 Dealing with any major life event can be tough, and moving to a new place that you are unfamiliar with is no exception. Many people struggle with the idea of leaving their family and friends to start a new chapter in their lives, even if the reason for the relocation is ultimately a good one, such as starting a new job or moving to a more affordable place.
You are destined to feel many ups and downs during your relocation journey, and if you are feeling like the move is impacting your mental health, then know that you are not alone. The important thing is to prohibit these feelings from dominating your life, and you can do this by understanding what you are going through and taking the necessary steps to improve your mind frame. Here is some advice and tips for doing just that.
What is Relocation Depression?
Essentially, relocation depression or anxiety can occur due to a variety of factors associated with moving to a new place. There is the stress of planning, organizing, and packing all of your belongings and moving them from point A to point B, the feelings of loneliness when leaving your family and friends behind, and the fear of being in a new place that you are not accustomed to yet. All of these and more can add up and leave you feeling down and afraid.
Many people can have anxiety and hints of depression when moving to a new place, and the feelings can be made even worse depending on the situation. For instance, if you are moving for a new job, you also have the added stress of acclimating to that environment as well. If you just started a relationship with someone and you are moving, then you may also worry about staying connected over a long distance.
The important thing is to recognize if what you are dealing with is typical moving stress or something more serious. Signs of impending depression can include experiencing forgetfulness, aggression, and agitation, in addition to feelings of isolation and helplessness. If you begin to feel these conditions, then it is important to reach out and call someone back home and express your feelings so you don't keep everything bottled up. If they cannot help, then you may want to look for mental health services in the area or try a mental health app for guidance.
Coping In Your New Destination
Beyond speaking to people in your support system, you can also try a few steps that will help to improve your mood and better acclimate to your new location. For starters, you can keep busy and your mind off of your stress by redecorating your new space to feel like home. If possible, repaint the walls your favorite colors and select a design style that reminds you of where you left, be it contemporary, rustic, or modern. You might even go furniture shopping for the perfect chair or couch that you can fall into every evening to relax.
If loneliness and meeting new people is what is causing you the most stress, then create the opportunity to meet others by attending local festivals and events, joining community Facebook groups, or even volunteering at charitable organizations. Volunteering is good for the soul and you know that the people you are working with are good at heart, so this could be the best place to meet new friends. When you meet someone, get their email or phone number and follow up with them later and invite them to coffee or another fun activity.
A lot of times, it is chaos and a lack of organization that can create anxiety, so once you have unpacked and put everything in its place, start getting back into your regular routines. That may involve calling your parents every other day or going for a run every morning. Getting out of the house and getting fresh air can do wonders for your frame of mind and you never know who you will meet during your travels.
An Easier Transition
If you haven't moved yet, but you have a relocation coming up in the future and you are already dreading the idea, then it is smart to start planning now so you aren't as flustered when the moment arrives. This is especially important if you have a history of anxiety or other mental issues. One great way to prepare for a big move, like across the country, is by writing out a timeline of when you will need to start packing, when utilities need to be transferred, or other tasks you need to accomplish before you leave. Checking off completed items will give you a feeling of accomplishment that may calm your nerves.
Those who are concerned about being in an unfamiliar place and are worried about not knowing where to go for amenities, how to travel to a new job, or any other concerns, should consider taking a vacation out to your new destination before your move. Bring a friend or family member for moral support and go see the sights in your new city. You could also practice following the routes that you will take from your home to the grocery store, gas station, and potentially, your new workplace.
When you get close to the move, spend time every day completing a task to get you ready to go. That could be gathering boxes, packing a portion of a room, or researching professional movers for the big day. The point is that you want to make the actual moving process as easy as possible, so you have one less stressor on your plate and you can focus on your mental mind frame.
In the end, it is natural to experience anxiety and uneasiness during a big relocation, but you do not need to let those feelings consume you. Do yourself a favor by taking it one day at a time and focusing on what you can control and you'll be more at ease come moving day.
Guest post by Luke Smith
Tags: behavioral health, crossroads health, Depression, depression moving, lake county, mental health, mental health awareness, mental health cleveland, mental health treatment, Mentor Ohio, moving depression, relocation depression, youth mental health, youth treatment