Navigating your mental health following vision loss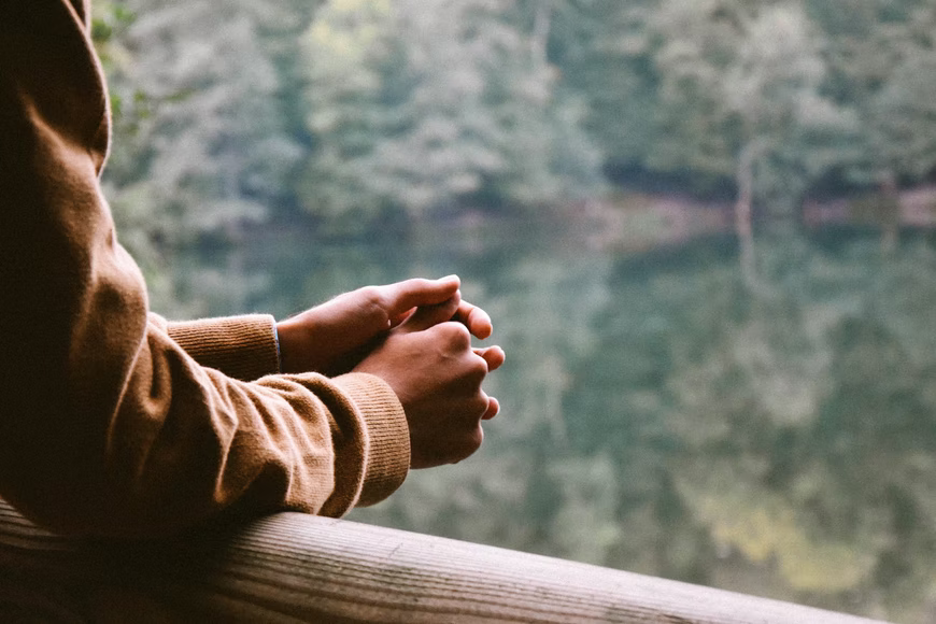 A sudden or gradual decline in your vision can wreak havoc on your mental health. You aren't able to navigate the world in the same way you used to, and people treat you differently when your vision has been impaired. This can undermine your sense of self, and lead you to self-isolate.
Unfortunately, vision loss can also increase your chances of developing mental health conditions like depression and anxiety. You might be tempted to hold a "stiff upper lip" and pretend that your mental health isn't suffering due to vision loss, but you must acknowledge major life events play a massive role in everyone's mental health, and ignoring the issue won't make it go away.
So, here's a short guide to help you navigate mental health following vision loss.
Seek Medical Help
Recent research shows that folks with general vision impairment (GVI) are more likely to suffer from mild to severe psychological distress. However, many folks who suffer from depression and anxiety often try to go it alone without medical support from a doctor or a good therapist. Dealing with mental health conditions alone is never a good idea and will just lead to a downward spiral in physical and mental wellbeing.
You might find it difficult to admit that you need help, or you may feel anxious about speaking openly with a therapist about your struggles. However, you must remember that a good therapist will approach the conversation professionally, and the positive interaction will often result in a sense of relief when you finally get to tell someone what you've been through.
Unfortunately, therapy and medical help do come with a cost. But, you can find a therapist on a budget through government websites, online therapists, apps, and group sessions which reduce costs. Finding the right therapist is just as important as the choice to get help, so be sure to shop around and don't feel guilty if you need to switch to a new therapist.
Exercise More Frequently
You may think that vision loss spells the end of regular or intense exercise — but it doesn't have to be that way. Even vigorous sports like judo and soccer have adapted rules and practices for visually impaired folks, and there are plenty of gym routines for you to follow. If anything, it's more important than ever before that you exercise frequently, as your physical and mental health are integrally connected.
However, if your confidence has taken a knock, you may want to start slow with low-intensity exercises like mindful walking with a partner. You can practice mindful walking by slowing down and taking account of your mind, body, emotions, and environment. Start by focusing on your breath and the feeling of the ground underneath your feet. Listen to the sound of your environment, and breathe deeply for 10 slow paces. These acts will help you focus and appreciate the present moment, which in turn will help with conditions like anxiety and depression.
Travel
It's only natural to believe that vision loss would stop you from traveling regularly. However, travel can be a major boost to your overall mental health, and taking in new cultures through your other senses can be deeply rewarding and will reduce feelings of isolation.
Traveling following vision loss does require a little more planning than usual. You'll need to account for accessibility options before you step onto a plane and should consider asking a sighted friend or family member to come along with you. When you get to your destination, try to make the most of the trip by calling ahead to restaurants to find out if they have a Braille menu so you can retain your independence while enjoying a new cuisine and experience.
It's also worth bearing in mind that some cultures will treat vision loss differently than what you're used to. Oftentimes, folks around the globe are supportive of people who have a vision impairment, but they may overstep boundaries or be over-enthusiastic with the support they want to give you. Just like at home, be calm but assertive about the level of support you need to get the most from your time traveling.
Self Care
Practicing self-care can boost everyone's mental health, and you don't have to live with vision loss to reap the benefits of boundaries, better sleep, or an improved diet. Following your vision loss, try to focus more on self-care than you did before, and start by treating your body right.
You can improve your physical health and treat your body right by creating a diet that tastes good and maintains your energy and mental agility throughout the day. This should primarily involve whole foods like fruits, grains, lean proteins, and plenty of water. These foods keep you alert and ensure that you feel fresh even during a difficult mental health day.
You may find that sleeping is a little more challenging following vision loss. A recent study from Japan found that folks with a visual impairment were more likely to have irregular sleep patterns, and, as a result, were groggier and more tired during the day. Try to set regular alarms for both bedtimes and when you wake up and stick to them without deviation so your body can get used to a regular pattern of sleeping.
Conclusion
Life after vision loss will be different. But that doesn't mean you shouldn't seek joy and purpose as before your vision loss. Start taking care of your mental health by speaking with a therapist or medical professional who can help you build positive momentum. When you're ready, consider traveling and exercise, as activities that engage your senses and move your body are sure to produce happy feelings and great memories.
Tags: adolescents, anxiety, behavioral health, crossroads health, mental health, mental health cleveland, mental health facility, mental health story, Mentor Ohio, teen development, vision impairment, vision loss, youth mental health, youth treatment