Nothing about the global coronavirus health crisis is normal. There's no pill you can pop for coping with a pandemic. Quarantine and social distancing have the potential to lead to detrimental long-term physical and mental health issues if unmanaged. Here are a few tips to help you remain physically and mentally healthy through this time.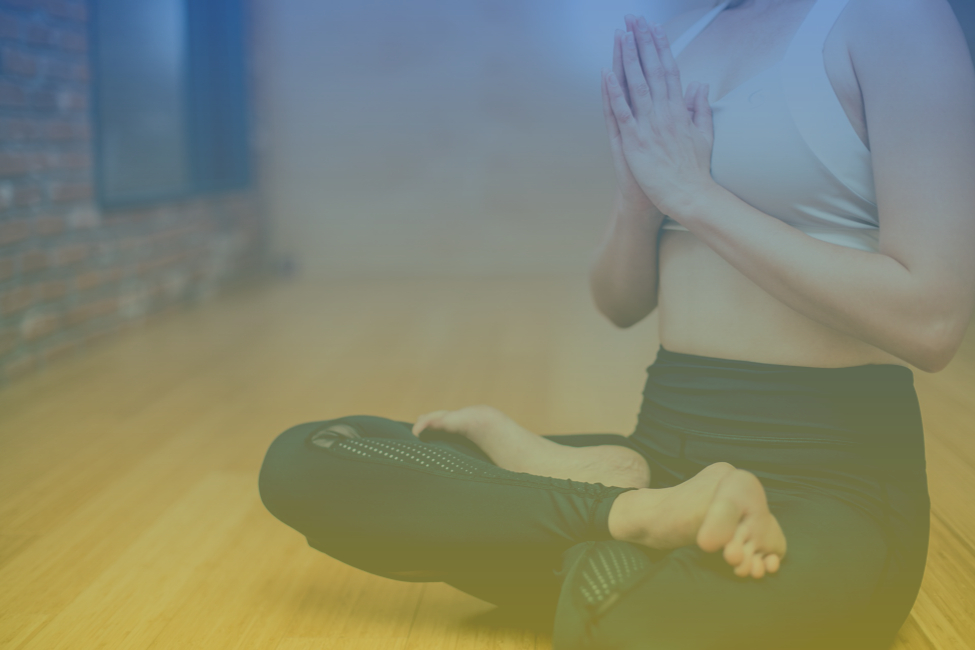 Mind Over Matter
While this is a stressful time for us all, COVID-19 can exacerbate existing mental health issues. As stated in a CNBC article, "mental health concerns could be inflamed by stressors associated with quarantine, such as infection fears, frustration, boredom, inadequate supplies, lack of information, financial loss and stigma associated with contracting the disease."
Thus, the increased stressors in one's immediate surroundings as a result of the pandemic may be triggering factors for those with existing mental health issues. Here is some advice on what you can do if you are feeling any symptoms of anxiety, loneliness, obsessiveness and/or traumatic stress:
Focus on what you can control: Your attitude is something you can control to a large extent. Keep a positive attitude is helpful for your mental well-being. This may be easier said than done, but a positive outlook will do wonders for your mood and attitude in this uncertain time.
Stick to a routine: Go to bed and get up in the morning on your usual schedule. Eat meals at regular times and find ways to move your body. A routine will maintain some normality and familiarity to your day. During this time, it's so easy to stay up late binge-watching Netflix and sleep in every morning. But creating and following a sleep routine will benefit your mental well-being. To quote a resource from Wake Forest University, "Making lifestyle changes that support a healthy sleep routine, such as increasing physical activity and engaging in relaxation techniques like meditation, can be beneficial to your psychological state."
Fight your boredom: While it is easy to stay glued to your couch, keep busy and stimulated. Try to learn something new, cook something new, start a puzzle or read a book.
Stress and Its Triggers
In uncertain and overwhelming times like these, it can be increasingly difficult to manage your stress levels. High stress levels are a risk to your health and considering current events, a compromised immune is the last thing you want.
There could be many stressors making you anxious. Financial troubles and job security are strong triggers now, as the global pandemic has left many without work. While the Coronavirus Response Act does provide some relief, not all employees are covered by its provisions. Companies with over 500 employees or under 50 employees are exempt from the act. In this light, the fear of losing income as a result of contracting the coronavirus is another source of anxiety.
Whatever the reason, your stress comes from somewhere and it should never be ignored. It is important to find the source of your stress in order to combat its effects in your life and the toll it takes on your body.
Take Time For Self-Care
Self-care is often associated with a spa day, a weekend away or an expensive face mask. But, you don't need fancy lotions or expensive gadgets to practice self-care. It's all about taking time out of your day to focus solely on yourself and doing something you love to do.
There are many activities you can do on a budget and ones you can do from the safety of your own home. Finding a balance for self-care time may be extremely difficult, but it is important that you carve out time for yourself.
Let's Get Physical
In an article on Science Alert, sports scientists Tamara Hew-Butler and Mariane Fahlman highlight the many benefits of remaining active during the pandemic. However, the article cautions against overdoing it, especially during this time, as exercise can impact your immune system in many ways. The two scientists recommend performing mild to moderate exercise, about 3 times a week. They write, "Strive to maintain (not gain) strength or fitness during the quarantine period." Exercising past exhaustion, exercising for more than 5 days a week, and exercising when you have flu-like symptoms are unwise.
Being confined to your home can be limiting when it comes to physical exercise options with gyms and fitness centers closed; but today, there is an app for everything! There are many fitness apps that provide workout recommendations, nutrition plans and even mindfulness techniques to motivate you to get active. Even if you lack at-home exercise equipment, options like yoga and pilates exist that require little to no equipment.
Eat Mindfully
People often look to food for comfort, for both physiological and psychological reasons. Stress eating can be triggered by stressful situations. While binge-watching your favorite TV shows can help to pass the time, it can be an unhealthy trigger for binge-eating.
Watching TV while eating distracts you from your food and so you are more likely to overeat. Separate the two activities and make mealtimes an opportunity to connect with your food and practice intentional eating. You'll soon find that your meals are so much more fulfilling this way!
Now more than ever, you should stock up on nutrition-rich foods so as to stay healthy. Make sure to include a variety of whole grains, vegetables, protein and fruits in your meals and snacks.
Working from home may disrupt your schedule, but try and avoid the easy way out with frozen dinners and takeaways. Got kids at home? Get them involved. Not only will you have little helpers to get the job done, but cooking together can also be a learning opportunity for your kids.
Finally, when it comes to grocery shopping during the pandemic, be sure to first take inventory of what's already in your pantry, fridge, and freezer and then plan around these items to create meals for the week. Meal planning will help you avoid wastage and limit purchases to only what you need. Limit or completely avoid buying junk foods like chips, sodas, cookies, and ice cream. Not only are they high in empty calories, but they will run up your grocery bill!
——
Most health advice around staying physically active and mentally healthy can be boiled down to simple behaviors or lifestyle changes. Simply sticking to your routine can be a great way to stay on track. Start with small and manageable changes and adaptations to maintain a healthy body and mind.
Guest post by Luke Smith
Tags: behavioral health, Creating a Healthy Lifestyle in Recovery, crossroads health, health crisis, healthy, lake county, lake county health, mental health, mental health awareness