Mental toughness.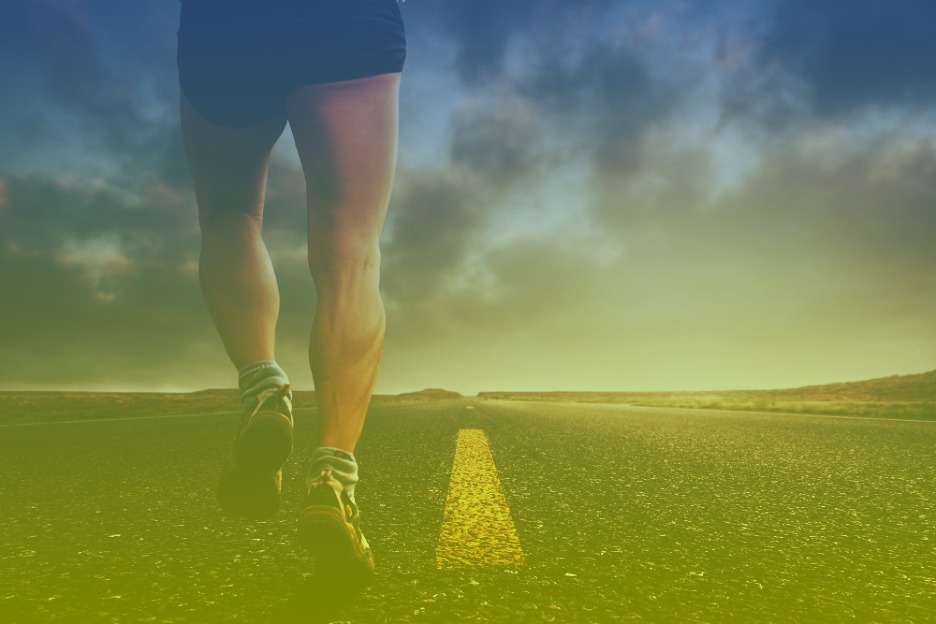 It's a term that's thrown around sports fields, gyms, and locker rooms from the time athletes are children. It's supposed to represent grit, a will to win, and a determination never to give up. Unfortunately, it often takes on a very different meaning in the aggressive world of athletics.
To many athletes, being mentally tough means never showing weakness. Never admitting that you're not okay. And never sharing your mental health struggles with anyone. Unfortunately, these decisions can have disastrous consequences.
The good news is that a lot of people in an athlete's life, from coaches to parents, to fellow players, can make a positive difference when it comes to mental health. When athletes properly care for their body and mind, they do far better on the field and in life.
Here's what you need to know.
Why Mental Health Matters
Nearly 25% of college athletes have a clinically relevant level of depression symptoms. Depression makes it hard to want to engage in practice and games, along with a lot of the normal activities of daily life. Depression also causes physical problems. No team is performing at its peak if mental health is not part of the wellness program.
Depression isn't the only mental illness that players experience, although it's often the most widespread. There are also anxiety, eating disorders, and burnout. On top of all these, athletes are far less likely to seek help than other people in the population.
Those who play sports at every level are expected to be role models for their peers and fans. This can result in the sense of living a double life, where they only let people see their good side while hiding everything controversial or damaging. However, doing this only masks the problem rather than solving it.
The first step to helping athletes address mental health issues is realizing how prevalent they are. The next step is speaking up and offering help.
Athletes Open Up About Mental Health Struggles
There's so much stigma about mental health in sports leagues that it can be hard for anyone to choose to open up about what they're experiencing. However, athletes still stand out as role models and it makes a big difference when they speak openly about mental health.
Michael Phelps struggles with ADHD and depression and even considered ending his life right after winning four gold and two silver medals in the 2012 Olympics. If someone at the very, very top of their game can consider something like this, how many others have?
Women's soccer players Hope Solo and Abby Wambach shared publicly about anger issues, depression, and addiction. Wambach even wondered aloud what kind of player she could have been if she had dealt with her problems at the time.
During Mental Health Awareness Month, The Player's Tribune published 26 essays in which athletes shared openly about their many struggles. From Hayden Hurst's suicide attempt to Corey Hirsch finally asking for help, to Liz Cambage battling depression and anxiety, they're gripping, profound, vulnerable stories.
They're the ones athletes rarely ever share.
But in sharing them, something amazing happens. Other players read them and feel like they can share too. That they aren't alone. That they can reach out for help.
And suddenly people begin to understand that maybe mental toughness isn't about being invincible after all. Perhaps it's about taking care of your mind just as vigorously as you take care of your body.
What Coaches and Family Can Do to Help
If you lead athletes or are related to players, there's a lot you can do to offer support. One of the biggest fears people have when they struggle with mental health is the perceived burden they put on others. They don't want to pull anyone else down with them. So they don't share.
Being available to listen — truly listen, without judgment, and without a "quick fix" — can be a fantastic first step. From there, connect athletes with the resources they need to deal with their issues. In the same way a coach would recommend a physical trainer for an injury, they can recommend a therapist for mental health.
The worst thing you can do is belittle someone who's sharing with you or tell them to "toughen up." Remember that mental health issues are like physical health issues — people need help, not to be ignored or made fun of.
Team leaders should do everything they can to have a sports psychologist available for players at any time. You'd never run a team without a trainer, and you shouldn't run one without a psychologist either.
It's also vital to monitor physical injuries and the pain medication that is prescribed. Opioids are a common way to treat pain — especially the severe pain of an athletic injury — and there are safe ways to use these medications. However, combined with mental health issues, abuse is a significant risk.
Combine Care of Mental and Physical Health in Athletics
Being mentally tough doesn't mean that you have to pretend you're immune to mental health concerns. As a coach or family member of an athlete, you should never demand that. Yes, psychological concerns can be dark and uncomfortable. But physical injuries are unpleasant too, and we treat them and bring people back to health.
When sports — and society — can start treating mental health as a valid, treatable concern instead of a dark secret or scandal, we'll be in a much better place. As more and more athletes speak up and share their inner lives, we may be moving in precisely that direction.
Guest post by Luke Smith
Tags: athlete mental health, crossroads health, Crossroads of Lake County, mental health, mental health athletes, mental health awareness, mental health cleveland, mental health matters, mental health treatment, mental toughness, Mentor Ohio, youth mental health