How to Help Your Child Get Through a Divorce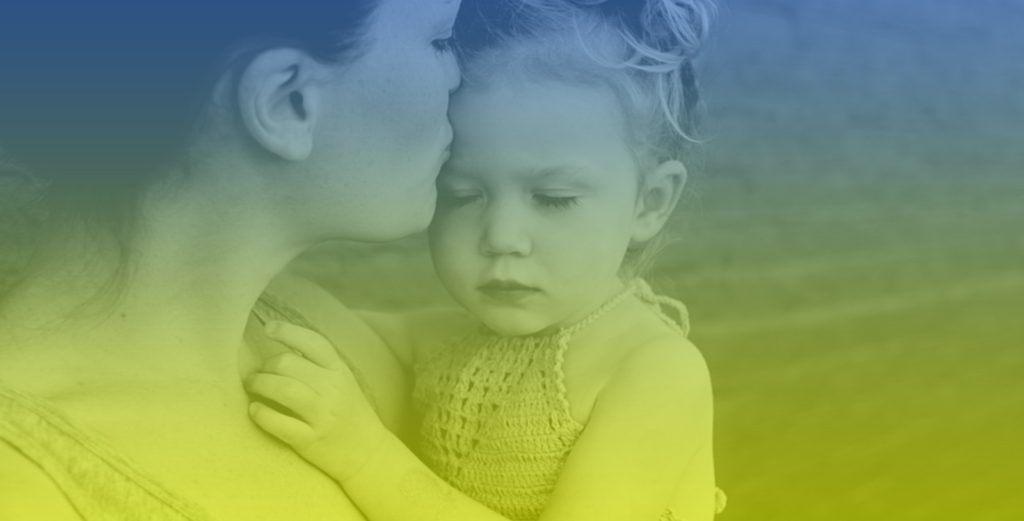 Sometimes, you just know that your marriage is over. You and your spouse can't get along anymore, there's too much fighting, there's infidelity, or some other impossible issue has come between you.
As a parent, it's natural to worry about how a divorce will affect your children. In the past, parents would stay together for the sake of their kids, but that caused harm too. Children grew up without the example of a healthy marriage and often repeated the patterns in their own relationships.
If you know it's time to move on, what can you do to ease the transition for your child? Here are some tips.
Talk to Them About Why the Divorce is Happening
The first step toward a healthy divorce is to communicate clearly with your kids about what's happening. Obviously there may be a lot of details that your children don't need to know, but giving them a general understanding of why the divorce is necessary is important.
You can keep it simple, saying, "You know that your dad/mom and I have been fighting a lot. Things just aren't working out anymore, and we've decided to separate and move on."
Next, be ready to answer questions. Often kids know more than we give them credit for. They may be aware of an affair, for instance, even if you prefer not to discuss it. If they ask for details, you can say, "I don't want to talk about that right now. Just understand things are not working out." Or, if you choose, you can talk about the specifics.
Most of all, make sure your children understand that they are not the cause of the divorce.
Provide Support for Their Feelings
Going through a divorce is emotional for everyone involved. It can cause a lot of stress for your children, which may make it hard for them to do well in school. If a move is in order, help them prepare for a new school year in a new place.
Talk to your kids often about how they are feeling. Help them put words to what they're going through and encourage them to keep a journal. These steps can make a big difference as you take this journey together.
Sometimes kids struggle with feeling out of control during a divorce. Help them feel a sense of autonomy by giving them projects they do have control over, such as giving their bedroom a decoration makeover or working on a passion project.
You may decide that your children will benefit from professional counseling as well. Having an impartial person to share their concerns with may help them adjust and provide additional coping mechanisms. It can also help them handle any mental distress they are having, including depression and anxiety.
Stay Respectful Toward Your Ex-Spouse
Although you may have a lot of frustration or anger toward your ex-spouse, that person is still your child's parent. Therefore it's important to vent your feelings somewhere other than around your kids. A counselor or therapist is a good option. Make sure your children don't feel like they have to pick a side or that they will permanently lose one of you.
Arguments with your ex-spouse or discussions of sensitive topics shouldn't happen around the children. If they witness volatility, they may feel responsible for solving the problem. Kids can also develop emotional or behavioral issues as a way to divert attention from a fight or to express their frustration.
Using your kids as pawns in a fight with your ex-spouse is the most damaging thing you can do. By staying respectful with your ex as much as possible, you can avoid a host of painful and expensive problems.
Maintain Routines
A divorce has a way of making everyone in the family feel unstable. One of the best ways to help children cope is to keep schedules as consistent as possible. Help them get up at the same time, engage in meaningful activities, attend school, and so on.
One great way to introduce a bit more routine to your household is to get a pet. A new dog can not only provide a loving, adorable distraction, but it can encourage responsibility and provide a routine during a tough time. Before you commit to a new pet, however, make sure you're in it for the long-haul. Be sure you can afford medical care for your pet and ensure that if you move, the pet will come with you. Dog insurance can help cover things like illnesses and accidents — if Fido gets hurt during your move, you're doubly protected.
You want to make sure that your kids aren't treated significantly different during the divorce compared to other times. They shouldn't be coddled or excessively corrected. At the same time, make sure you and your ex-spouse agree on ground rules so that kids don't have dramatically different experiences at your ex's house than yours.
Take Care of Yourself to Care for Your Kids
As a final tip, make sure you're caring for yourself and your emotional needs as well. You can't give your kids the care and compassion they need if you are empty.
Maintain your own routines, take time for yourself, journal, and even consider seeing a professional. When you work through your feelings in a healthy way, you're less likely to take them out on your children accidentally.
Divorce is challenging for everyone. By acknowledging that and following these tips, you and your children can have a much smoother transition to your new lives.
Guest post by Luke Smith
Tags: child mental health, crossroads health, divorce, divorce help, help child get through divorce, help children through divorce, lake county, lake county health, lake county treatment, mental health, mental health awareness, mental health matters, Treatment