Things that can affect a person's mental health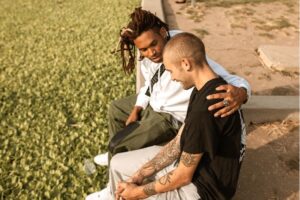 Mental wellness has become a key point of discussion in contemporary society. This can only be a good thing, as it helps to raise awareness and reduce widespread stigma. That said, much of the discourse tends to be around the more obvious contributors, such as psychiatric illnesses, relationship stress, and financial concerns.
It's important to remember that mental health is a complex issue. There are many different factors that influence people's psychological and emotional experiences. Gaining a better understanding of these often surprising elements may enable you to better promote the mental wellness of yourself and those close to you.
Environmental Factors
It's vital to understand that a person's mental health is not just the product of internal psychological or emotional elements. There are various external factors that can make a difference. One of the most direct influences on a person's mood is their environment, which can have both short-term effects and cumulative impacts on one's mental health. It's important, then, to be mindful of the spaces you're placing yourself and your loved ones in.
For instance, elements of home decor can influence mental well-being. Ensuring that bedrooms have soft lighting and comfortable sheets can promote quality sleep, which can support cognitive and psychological health. Choosing furniture that helps maintain organization and cleanliness can also be a valuable influencer of self-esteem. Wherever possible, making certain there is sufficient space throughout your home can reduce factors that can lead to stress and low mood.
It's important not to simply focus on the more physical and decorative elements of the environment, though. Atmospheric components can also have an effect on psychological wellness. There are clear connections between exposure to noise pollution and mental health, with background noise contributing to stress and anxiety. Even unpleasant smells in cities or industrial areas may cause discomfort over time. You may want to take steps to minimize these effects; for example, using triple-paned glass on your windows may mitigate external noise and fumes from penetrating your windows.
Employment Elements
People's jobs play key roles in their lives and that also means that they can affect people's mental wellness. This occurs on several levels. The surroundings of the workplace can affect day-to-day experiences of dissatisfaction or stress. But people also rely on their jobs to maintain their quality of life. The idea that losing a job can lead to financial hardship can be particularly anxiety-ridden. There are things that you can do to try to mitigate work-related stress, however.
One step is to ensure expectations are reasonable. Unfortunately, some employers set unnecessary and unrealistic targets that create unnecessary pressure. Indeed, it's not unusual for workers to place too-high expectations for results on themselves. Over time, this type of experience can lead to stress, anxiety, and burnout. It's important to work with colleagues, managers, and human resource (HR) professionals to ensure working practices remain healthy.
Conversely, a positive workplace culture can boost employee morale, which tends to lead to a more satisfied, productive, and healthy workforce. Whether you're an employee or business leader, it's vital to adopt supportive cultural elements, such as greater employee recognition, fun team-building activities, and opportunities for growth. A good culture can also promote mental health by offering resources, such as guided meditation sessions or access to telehealth therapy services.
World Events
There's increasing recognition that world events can contribute to people's mental health. This is certainly not a new thing. Indeed, the German word, weltschmerz — to describe severe sadness resulting from the state of society — has been in use since the early 19th century. Today, there is particular concern about how issues such as gun violence in schools, social injustice, and climate change boost the sense of fear and stress the population experiences.
This is a difficult issue to manage as these things can feel outside of people's control. Parents, teachers, and community leaders must take the time to regularly discuss how children and teenagers are feeling. After all, these issues can be particularly difficult for younger people who are increasingly concerned about the world they're inheriting. If you're having these discussions, be honest but also aim to be reassuring. Focus on the known facts rather than speculation and online misinformation. Answer their questions but also try to home in on the elements they do have some control over and encourage them to prioritize these.
You, your family, and your friends may find it mentally positive to engage in community initiatives of activism. Firstly, this is something that can help people feel less powerless, which may be key to managing stress, anxiety, and depression surrounding the issue. It can also provide a sense that you're having a positive effect on the world, which can boost self-esteem. However, it's also important to prioritize mental wellness during activism and ensure you or your loved ones don't engage in ways they find too overwhelming.
Conclusion
Alongside the more common contributors to mental health, there are larger environmental factors that can make a difference. Home decor choices and components that mitigate negative atmospheric factors can make for more comfortable and positive surroundings. Reducing pressure and ensuring a supportive culture in the workplace can mitigate burnout and stress. It's also important to consider how reassuring conversations and even activism can help reduce the sense of anxiety and fear that comes from world events.
It's important to remember that mental health challenges may not be the result of a single influence. There may be many subtle aspects having a cumulative impact. It is therefore important to be mindful of what the unique range of challenges are, so you can better tailor the most relevant response to the situation.
Guest post by Luke Smith 
Tags: affect mental health, behavioral health, Creating a Healthy Lifestyle in Recovery, crossroads health, mental health, mental health awareness, mental health treatment, Mentor Ohio, person's mental health, self care, youth mental health