Build healthy relationships while feeling isolated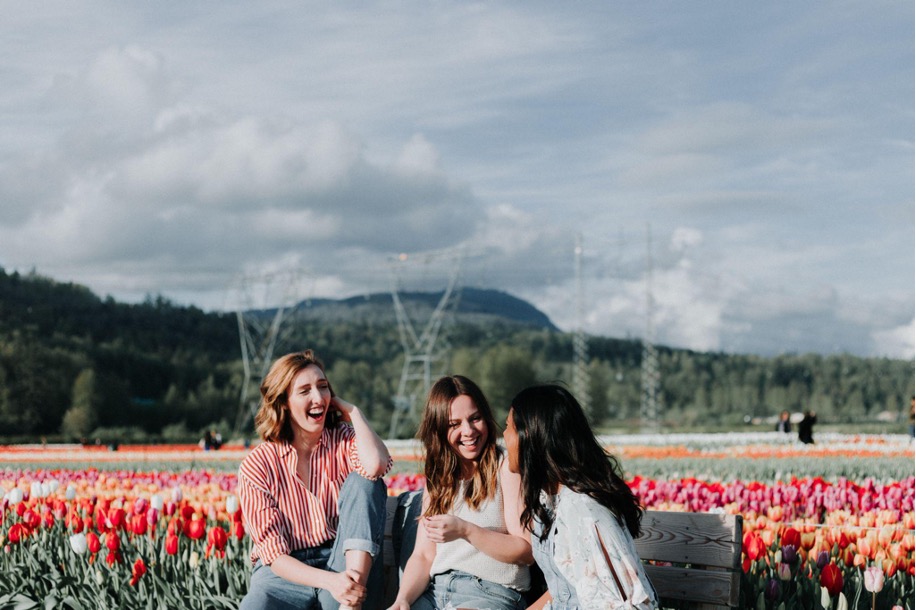 Isolation and loneliness are bigger problems than most people realize. Sure, no one likes feeling lonely — but it goes deeper than that. If we learned one thing from the COVID-19 pandemic, it was just how dangerous and tragic isolation can truly be.
Social isolation has been linked to high blood pressure, heart disease, and a weakened immune system. The detriments to the physical health of isolated older adults may be especially severe. From a mental health standpoint, loneliness can lead to depression, anxiety, and cognitive decline. It may even diminish your lifespan.
Having healthy relationships, on the other hand, can boost your happiness, reduce stress, and improve your overall well-being. This is true when building relationships in your 20s or later in life. However, building healthy relationships takes time and effort. You have the option to look for something romantic, platonic, professional, or simply strengthen the bonds you already have with family and friends.
How can you build healthy relationships when you're feeling isolated? How can you boost your bond with people even when you're in a vulnerable state?
Take Advantage of Technology
Remote work has been on the rise for years. However, the COVID-19 pandemic caused it to skyrocket in popularity very quickly. Now, it's expected that over 40 million Americans will be working remotely by 2026.
While there are plenty of benefits, there are also some health risks of remote work that can often go overlooked, including:
Poor circulation;

Tension headaches;

Dry eye;

Sleeping disorders;

Depression
When you're working from home every day, it's also easy to feel lonely and disconnected. While talking to people through digital devices isn't the same as face-to-face interaction, it's a good way to reestablish that feeling of connectedness and not feel so alone.
Use direct messaging, emails, texts, and video calls to connect with friends, family, and co-workers. Knowing you're not alone, even through an internet connection, can offer a big boost to your day.
Bring People Together
It can be scary to put yourself out there, especially during a time when you're feeling vulnerable. However, getting people together in person is a fantastic way to boost your existing relationships and establish new ones.
Consider hosting a dinner party to bring people together. Invite your friends, family, or even a few neighbors that you'd like to get to know. Dinner parties are great for building a sense of community. People tend to open up and feel casual and comfortable when there's food and drink around.
Make the most of your get-together by hosting an outdoor dinner party. This can help everyone feel less stressed while giving them room to mingle. Make sure you utilize your space properly, have enough food, and accentuate the natural features of your yard with your decor. Creating an environment where everyone feels relaxed — including you — will make for better conversation all evening.
Don't want to host an event? Don't let that keep you from trying something new and stepping out of your comfort zone. Consider some of the following ideas that can help you meet people and form new relationships:
Volunteer;

Start a new hobby;

Take a class;

Take your dog to a local, pet-friendly park;

Join online groups.
There are plenty of ways to put yourself out there, and you never know whom you'll end up meeting. While it might seem overwhelming at first, the benefits often outweigh those feelings of discomfort.
Work on Existing Relationships
Forming new relationships can be fun and exciting. However, it's just as important to rebuild and strengthen some of your existing relationships that might not be adding much to your life. You've already given them your time, attention, and emotions, but relationships take constant maintenance and work despite what some believe.
Take a look at some of your existing connections. Evaluate whether or not these are healthy relationships. Healthy relationships are based on trust, honesty, respect, kindness, and equality. If there are existing relationships in your life that don't have those characteristics, it's up to you to decide how to move forward.
In some cases, those relationships just might need a little work and better communication. Address any issues with those individuals. If you're both willing to work through them, your relationship could end up being stronger than ever.
Other times, it might be best to cut yourself off from that relationship, especially if there's dishonesty and disrespect involved. Life is too short to struggle with unhealthy relationships when there are so many other people out there who will care about you and give you the respect you deserve.
No matter your age or current life situation, it's essential to build healthy relationships. It's even more important when you're struggling with loneliness and want to break free from those feelings of isolation. Have an idea of the kind of relationships you want, and use these ideas to foster them. You might be surprised by how quickly those feelings of isolation can turn around into something positive.
Guest post by Luke Smith.
Tags: behavioral health, build healthy relationships, crossroads health, feeling isolated, healthy living, healthy living in recovery, healthy relationships, isolation, mental health cleveland, mental health facility, mental health treatment, Mentor Ohio, self care, teen development, youth mental health, youth treatment